Brokers Going Digital: Are You Ready For The Change?
Brokers?
In the public views, there are only insurance company and agents. But are you familiar with the term "broker"?
Try asking the question to yourself and your circle. Not everyone is aware of the existence of brokers, and if you are, can you differentiate between brokers and agents?
Have you ever wondered why brokers are different from agents even though both are intermediary? Both brokers and agents work with insurers and clients (policyholders). In the insurance context, brokers are known as the professional intermediary which are licensed and acknowledge by Bank Negara Malaysia (BNM). To be a broker, the person has to pass an exam then they can be a certified broker.
For individuals, businesses, or organizations, the first thing that comes to their mind is "Which insurance product should be purchased?" A common question amongst clients. This is why clients need brokers; they are experts in advising and risk exposure, and they are well-trained and certified by BNM, and brokers liaise directly with insurers. Therefore, clients will have peace of mind as brokers understand clients' needs.
A survey has been done by National Insurance Broker Association on clients' rating of their brokers' service. A broker has to be ready for a client request. Brokers have to have a deep understanding of the client's request. Even though it is a small action, the client will slowly build trust with the broker. Thus, the survey shows the excellency and what the client needs in brokers.

Clients, Brokers, and Insurers
The moment a client reaches out to brokers, they have already decided to purchase an insurance product. However, a broker does not work with only one insurer, instead, they also partner with every other insurance company from general to life to even takaful. Normally, a broker would suggest extra coverage since all insurance plans have different exclusions.
What about the insurer? Insurers will generate a cover note, issue a policy, or a premium rating after the broker gives the notification to do so. Can the client request a discount? No. A broker will recommend the cheapest plan until the client reaches an agreement. However, the cheapest plan would not guarantee that the client is covered enough or it might result in underinsurance.
As brokers start to adapt to the digital transformation wave, we can see that operations are slowly going paperless. Why is the broker so eager for the changes since they are doing well with the current operations?
The communications, the operations, the connectivity, and with the current world's issue, Covid-19, becomes the major issue for the business as well as brokers itself. Brokers management software, a solution from Agiliux, enables brokers to deliver high performance to its operations and connect with clients and insurers.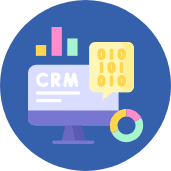 Brokers Management Software
As the professional intermediary, brokers have to handle everything including building trust with clients to strengthen the relationship with insurers. The policy and claims management, the operations and communications, and the accounting process have to be organized. Agiliux Broker Management Software fulfills the requirements needed by brokers in one single application. Easy, fast, and reliable.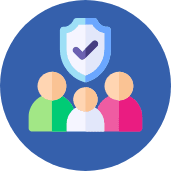 Insurers
The connection between broker and insurer through Agiliux reduces the time taken for both parties to deliver and receive information as the application enables them to have multiple activities thus, eliminating time spent on manual tasks.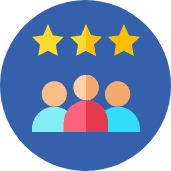 Clients
In Agiliux, we never forget about customer well-being. No worries for clients as they do not have to go out and meet face to face with brokers. Everything is done online even to the point of renewal. Clients will have their own self-portal where they can explore and expose to the application.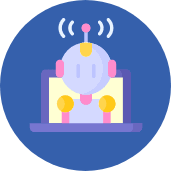 Brokers Accounting Software
All in one. The accounting report and statement are fully integrated with the broker management system. In addition to that, the software follows IFRS directives as one of the requirements by BNM and MAS.
Connect with us to find out more on Agiliux and Cloud Insurance
Agiliux is a Software-as-a-Service that provides insurance professionals with an end-to-end workflow and management platform.
Agiliux Cloud Insurance:
1. A digital connectivity platform for global and regional teams with multiple currencies, tax rates, languages and regulatory requirements
2. Seamlessly connect your legacy systems to offer cutting edge digital solutions, without disrupting the existing infrastructure and processes.
3. With SaaS, upgrades are applied continuously without waiting for your IT staff and give you full value from your software investment
4. Start small with what you need and add more advanced features as you grow and ready to scale. Never pay for what you don't use
Authored By:
Nur Hanisah Izzul Fikri,
Insurance Analyst, Agiliux
hanisa@softsolvers.com.my  
Sarabjeet Kaur,
Chief Product Officer, Agiliux